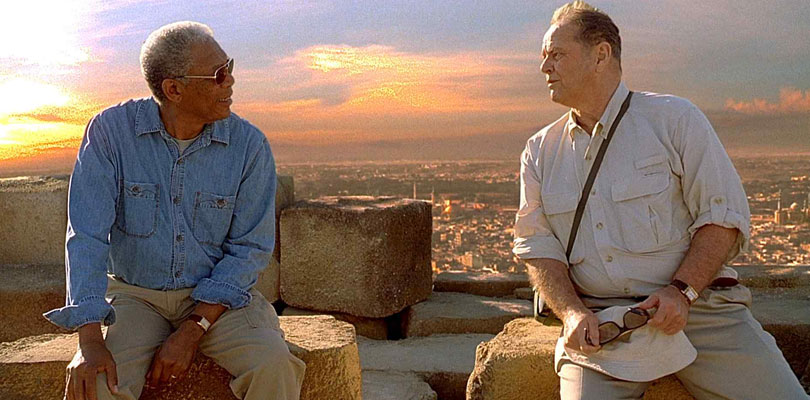 Stories That Can Change the Way You Think About Cancer
Movies about cancer can have an enormous effect on those who know the ins and outs of life with the devastating disease, and some stories are simply too torturous to sit through when you're already struggling with a lot of emotion.
On the other hand, the right story can do a lot of good for your feelings, and your perspective — you may even find some reassurance and resolution in these eight tender, funny, and insightful films that deal with cancer.
The Bucket List
Morgan Freeman and Jack Nicholson — what's not to love? They take on slightly different roles here, as two unlikely hospital roommates-turned-buddies who wind up tackling big adventures together and learn about what it means to be human, fallible, and strong from each other.
Ultimately, it's a real tear-jerker, but The Bucket List doesn't rely on melodrama to carry its message. This is a movie about all the things that can be accomplished despite cancer, rather than the limitations that come with a diagnosis.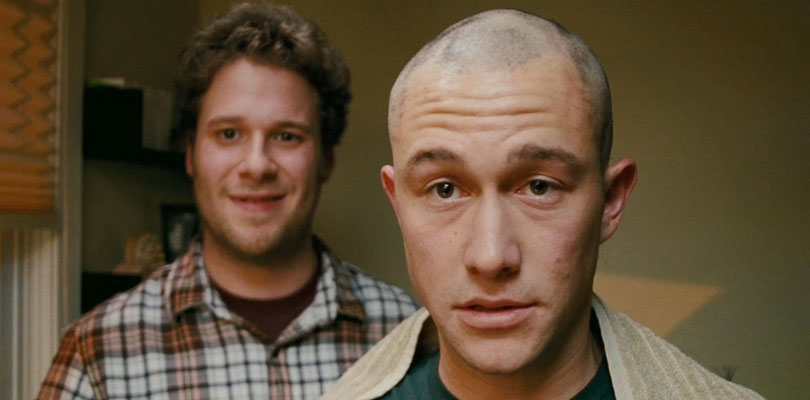 50/50
Written by a cancer survivor and based on his own experience, this comedy about a young man diagnosed with a rare and severe form of cancer is appropriately dry and modest in its humor, which gives a delicate charm to the complex and challenging road through treatment and to recovery.
50/50 focuses on the everyday realities and interactions with parents, best friends, doctors, and significant others — a fair and equal treatment of all the relationship hurdles that come with cancer. Of course, one of the film's best qualities is the uplifting resolution, something that feels extra reassuring given how realistic the story is.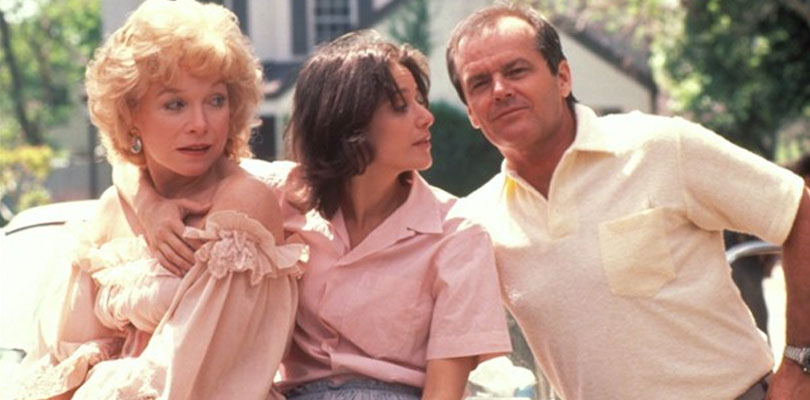 Terms of Endearment
An old standard about the resilience of the mother-daughter bond, and all the bump and bruises you collect along the way. It has a star-studded cast led by Shirley MacLaine, Debra Winger, and Jack Nicholson.
You can expect some emotionally charged scenes that trace the rollercoaster of feelings and reactions that tag along with cancer diagnosis, treatment, and outlook. Even though it was made in 1983, the context and message still ring true: breast cancer does not discriminate, and nobody's ever ready for the diagnosis.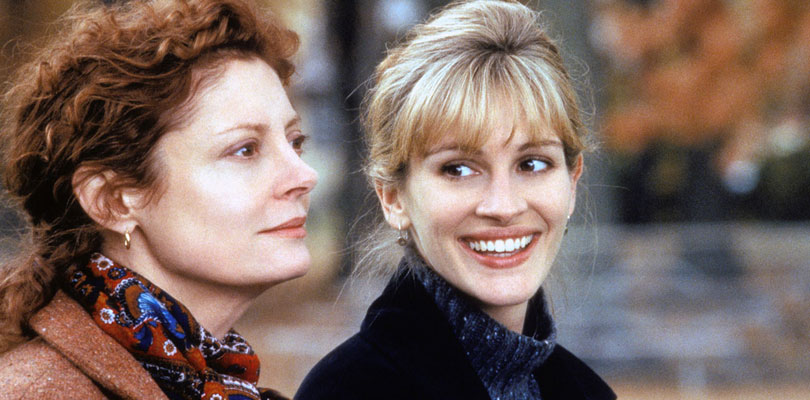 Step Mom
This film has the requisite mix of emotional turmoil, conflict, sentimentality, and reconciliation that you would expect from a Hollywood hit, but it does differ from other cancer stories in some respects. In particular, it deals with a mother who receives a cancer diagnosis and a new stepmother who must navigate her new family role in emotionally charged times.
Those who have dealt with familial upheavals alongside cancer will be able to appreciate how difficult relationships can become, and how problems and strife can reverberate down to the children.
Related Search Topics (Ads)
What you eat and how much food you consume has a direct impact on your risk of cancer according to leading experts of nutritional diet and cancer.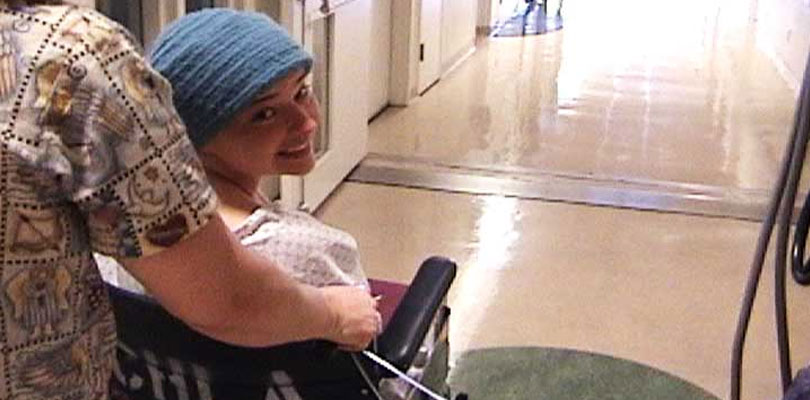 Just One Year
If you're up for a documentary — but one that's as lovely and engaging as a feature film — try Just One Year, the story of a professional dolphin trainer and avid filmmaker who tracked her own life on film from her cancer diagnosis onward.
It's a deeply personal account of her experience, and Joy Clausen traces her story with realism, dignity, and optimism. Not surprisingly, the film won a good deal of awards.
You'll find it empowering to see a well tracked, real-life struggle with cancer, and how one young woman was able to push through the lows and celebrate the highs on her way to recovery.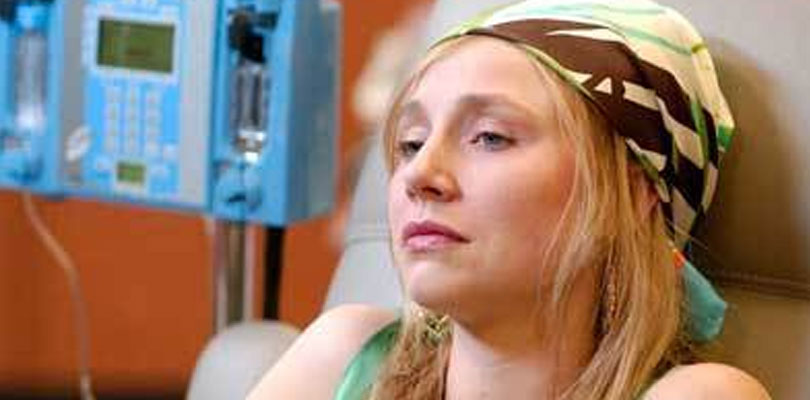 Photo Credit: Fanpop
Why I Wore Lipstick to My Mastectomy
Based on a true story, this TV movie is an insightful and funny take on one woman's tumble from the peak of health and happiness with her breast cancer diagnosis. Sarah Chalke takes the lead in the story that recounts Geralyn Lucas's journey through a mastectomy, chemotherapy, and the social tangles that follow her cancer diagnosis.
The film deftly negotiates the ups and downs of cancer for everyone involved, without taking the humor too far. Geralyn is an inspiring and courageous character that is a pleasure to watch, and an excellent source of motivation for anyone walking that same path.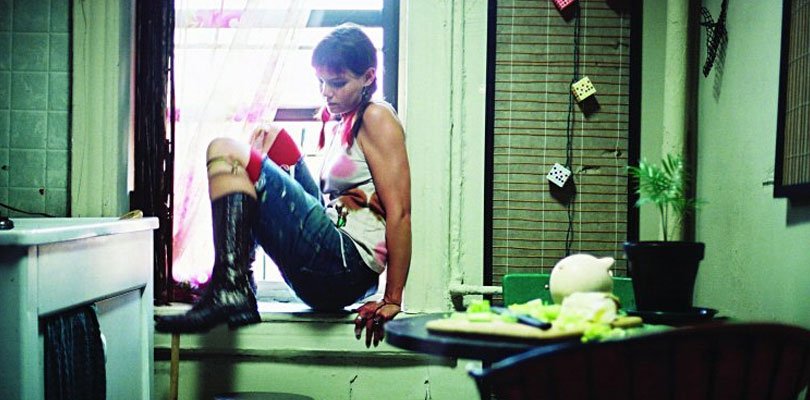 Pieces of April
Lots of talent rounds out this account of a young woman who summons her family to her apartment for what could be her mother's last Thanksgiving dinner.
There are comic misunderstandings, unfair assumptions, and animosity that you would expect from a long over-due reunion with a somewhat estranged family. But the gesture and perseverance shown by a daughter for the comfort and happiness of her mother is a touching reminder of how love overshadows the small problems in life and relationships.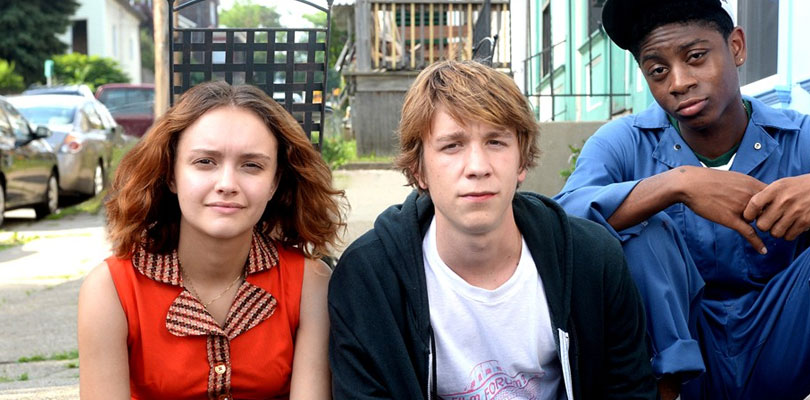 Me and Earl and the Dying Girl
Cancer affects people in strange and awkward ways, and when you're already in an awkward stage of life, that can make things especially complex. Teenagers take center stage in this story of two high school filmmaking friends and a girl with cancer who floats into their lives.
It's equally touching, humorous, genuine, quirky, and heart-wrenching — a fine balance that makes the film both believable and intensely enjoyable. You'll find that it's not at all like other coming-of-age stories, and it handles cancer with a grace that teen comedies don't often have.
Reading and watching other accounts of cancer can be an important path to comfort and confidence, whether you're fighting cancer yourself or close to someone who is. Opening your mind to new outlooks, different approaches, and possible reactions is the first step to greater understanding and empathy — and that's always a good thing when it comes to cancer.
Related Search Topics (Ads)
You haven't received the diagnosis, but you have been to lots of oncology appointments. Here are some tips for coping when a loved one has cancer.